Potholder Pieni Unikko Red
This is the Pieni Unikko pot holder or coaster in red. Are you an oven glove or a pot holder type, or can you handle both?
The iconic Unikko poppy of the Finnish brand Marimekko is executed in red, fuchsia pink, coral and indigo blue. It is equipped with a large loop, so you can hang it easily. Use it also as a coaster.
Did you know that this ultimate Marimekko design, Unikko, almost did not exist? In the sixties, Armi Ratia, the founder of Marimekko floral motif, found the pinnacle of drowsiness. She had announced never to print fabrics with a floral pattern. Designer Maija Isola was nice and stubborn and designed against the orders of her boss a design with flowers: Unikko!
Pot holder or coaster

Materials: 100% cotton exterior, 100% polyester lining

Colors: white, red, fuchsia, coral, indigo blue

Pattern: Pieni Unikko red

Size: 21 x 21 cm

Brand: Marimekko

Washable at 60 degrees

Made in Estonia

Also available in black Unikko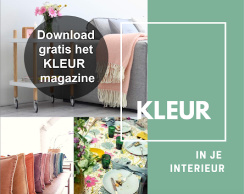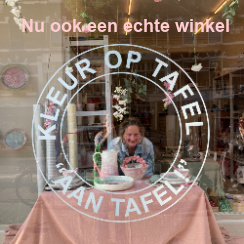 Kleuroptafel De Winkel
Nieuwe Binnenweg 255A
3021GD Rotterdam
Open van di - vr van 11 tot 18 uur
Zaterdag van 11 tot 17 uur
Voor route en parkeren kijk hier
Verzendkosten
NL €5,95 (gratis bij bestelling boven €100,-)
BE €7,95 (gratis bij bestelling boven €100,-)

Binnen 48 uur verzonden
Heeft het haast? Stuur even een extra mailtje aan: info@kleuroptafel.nl

Afhalen? Nieuwe Binnenweg 255a Rotterdam
Openingstijden zie hierboven

Kleuroptafel:
online, maar wél persoonlijk
nu zelfs ook een echte winkel!
altijd wat 'anders dan anders'
exclusieve merken en producten
opvallende ontwerpen
alles uit voorraad
cadeautjes, zelfs voor jezelf
persoonlijk advies via mail, app of telefoon
een kleine zelfstandige, die blij is met elke aankoop die je hier doet!
Bij Kleuroptafel vind je leuke, mooie, unieke en kleurrijke spullen om je tafel mee te dekken. Van serviezen tot servetten en van bekers tot bestek in meer dan 22 kleuren! Het assortiment is door mij persoonlijk en met zorg geselecteerd. 'Anders dan anders' en vaak opvallend van kleur of ontwerp. Alles is op voorraad en iedere bestelling pak ik met zorg en plezier voor je in. Koop je iets bij Kleuroptafel, dan koop je bij een zelfstandige die blij is met elke aankoop die je doet – hoe groot of klein dan ook.
Fijne dag! Titia Olieman